Once a child has started at Beckenham Te Kura o Pūroto, they will be allocated a 'House' to belong to. Children from the same family/whānau are put into the same house. Usually, a child will stay in this house for the duration of their time at Beckenham, except if they are made a leader of another house when they are in Year 8.
Each house has its own colour, and there are House Shirts that are an optional part of the school uniform, that can be purchased and worn on Fridays, or sports/special event days as advised in the newsletter.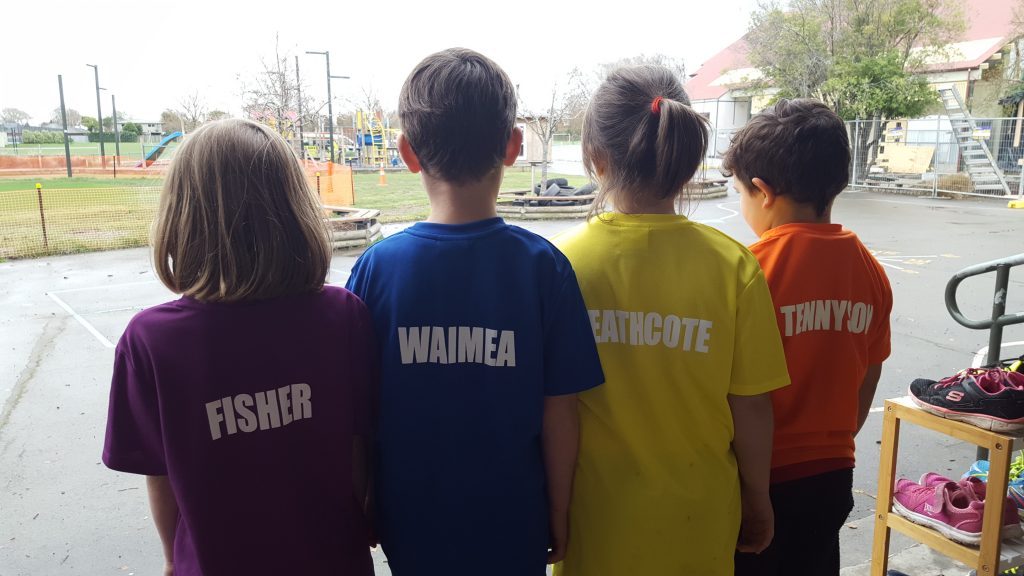 Each house has its own 'chant' and tamariki learn this so that they can participate in the house chant at sports and special events, and in Celebration Assemblies, if it is their house that has won the House Points for that fortnight.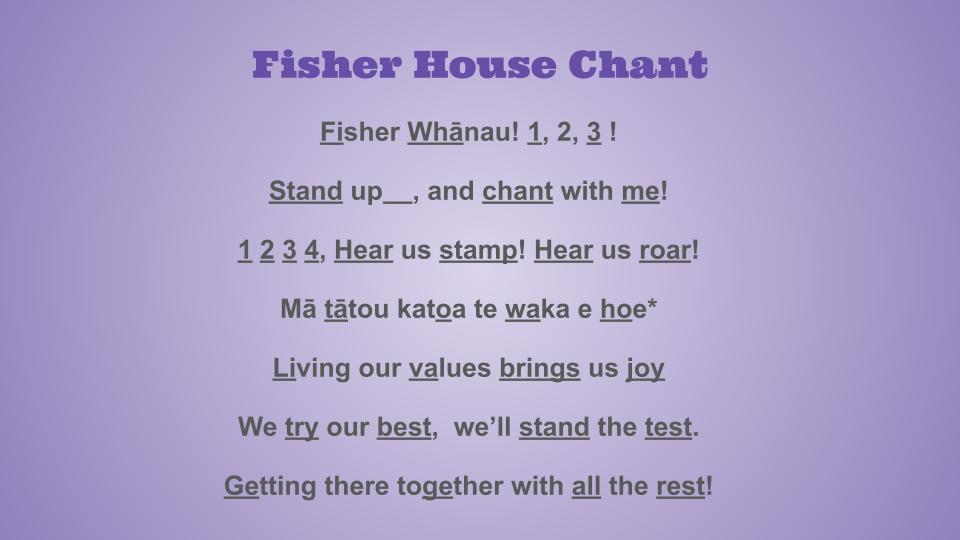 Fisher House Chant – Watch the video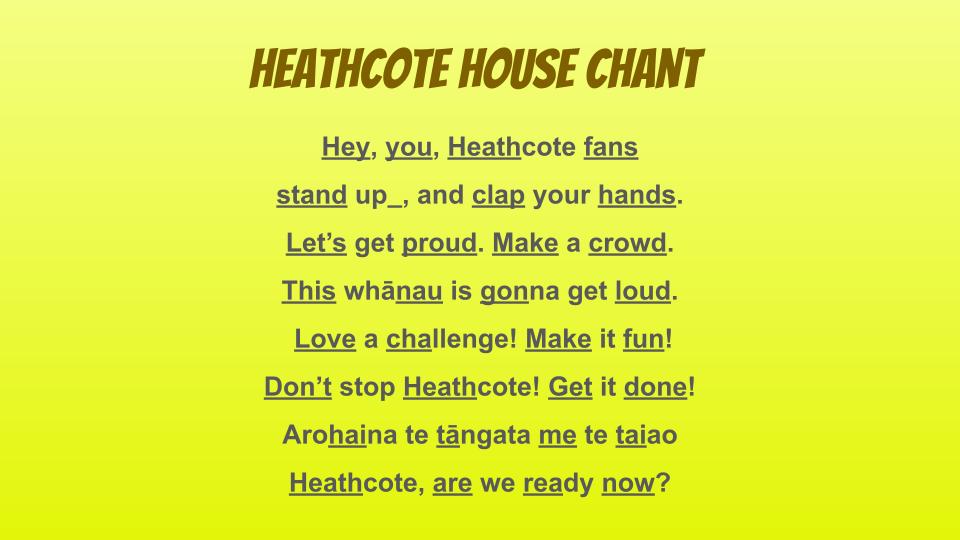 Heathcote House Chant – watch the video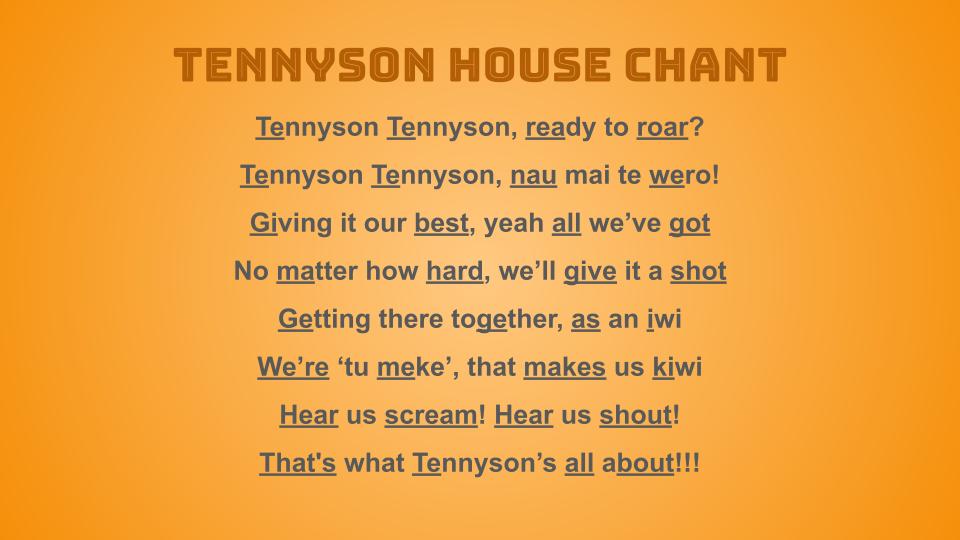 Tennyson House Chant – Watch the video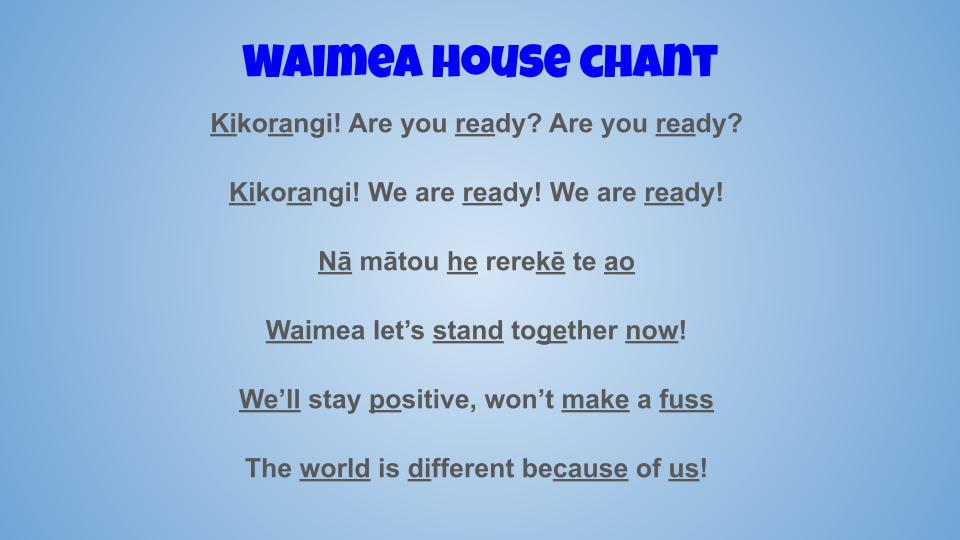 Waimea House Chant – Watch the video