Supporting the cost of your child(ren)'s education
As you will appreciate, the cost of running a school and providing a rich and diverse programme for our children is a massive one.
In 2019, the Board of Trustees reviewed its approach to requesting donations from families. In the past, we had requested an annual donation of $80 per child, plus a contribution towards the cost of every activity (apart from overnight camps) across the year (including trips, swimming lessons, visiting performers to the school, inter-school sports activities etc). From the start of 2020 we resolved to ONLY request a single donation per child of $150 per annum.
The reason we landed on $150 per child is that this is the amount that the government determined it would give to schools from Decile 1-7 instead of the schools asking for donations from whānau. As we were a Decile 8 school, we were not able to receive that $150 of funding from the government, as they believed that Decile 8-10 schools could ask for this money, and more, from whānau directly.
We compared what we were asking with other similar schools (both primary, intermediate and secondary) in our area, and our request for $150 per child is definitely at the lower end of the range. Most other schools in our area request an annual donation, plus the cost of every individual activity.
From an accounting perspective, not having to invoice for each activity also saves us admin hours. If all of our families were able to make this contribution, or even a portion of it that they could afford, this would make a positive difference to our curriculum and activities budget.
You can pay in full, in instalments, or set up a regular automatic payment. To cover the annual donation, a regular payment would need to be:
| | | | | | | |
| --- | --- | --- | --- | --- | --- | --- |
| Per Child |   | | | Annual total |   | |
| Weekly |   | $3.00 | | $156.00 | | or $7 per Y5-8 child if you want to pay for most of camp across the year |
| Fortnightly |   | $5.75 | | $149.50 | | or $14 per Y5-8 child if you want to pay for most of camp across the year |
| Monthly |   | $12.50 | | $150.00 | | or $30 per Y5-8 child if you want to pay for most of camp across the year |
To set up an automatic payment, please copy the school's bank account number:
12-3148-0131641-00 into your internet banking and use your child's name as the reference.
Please set up a separate payment for each child.
To see your current statement, log onto HERO and click on Finance
(Click here if you haven't yet set up HERO on your phone, and download the app)
If you need more detailed information on how to log in, click here.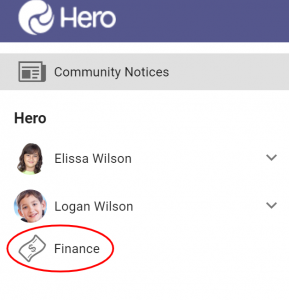 Budgeting for $150 per camp is a good guide. More detailed cost information will be sent out closer to the time of the camp.
We can only offer the rich and interesting curriculum options that we do with your financial contribution. Thank you all for continuing to support the education of our tamariki.
Beckenham Te Kura o Pūroto Board of Trustees
---
Claiming back 33% of your School Donations and Contributions from the IRD
A reminder that via the IRD you may be eligible to claim back 33.33 cents for every dollar you donate to the school. This includes both school donations and contributions towards camps.
On the main IRD website https://www.ird.govt.nz/ you can search 'submit a donation receipt' to find out more.
You are now able to produce your own Tax Donation Receipt from your Hero Login, from the tax year ending 31st March 2022.
You will need to do this by signing in through your browser, not in the app.
Please follow this link for instructions. Your receipt will be downloaded to your device for you to print or attach to your online IRD donation claim.
For receipts for previous years, you will still need to contact Rachel Higginson by emailing accounts@beckenham.school.nz to request a tax receipt.
There is a limit of 4 tax years for claiming so this means you are currently able to claim for:
2018 tax year (ending 31 March 2019)
2019 tax year (ending 31 March 2020)
2020 tax year (ending 31 March 2021)
2021 tax year (ending 31 March 2022)
If you make payments towards this year's donation before 31st March it will appear on your Donation receipt for the current financial year.
If you have any other queries please contact accounts@beckenham.school.nz or phone the office on 337 1404.