Supporting the cost of your child(ren)'s education
In New Zealand, we are told we have a 'free education system'. Whilst in theory that sounds amazing, in reality, schools rely significantly on families' contributions to enable them to offer a rich and broad curriculum to students.
We acknowledge these contributions have an impact on your family's finances and really appreciate your help in funding your children's education.
In 2019 the government brought in a new scheme that gave Decile 1-7 schools the option of receiving an additional $150 per student from the government, provided the school did not ask whānau for any additional donations (apart from overnight camps). The government believes that Decile 8-10 schools are able to raise these funds from their local community. We are a Decile 8 school. Based on this, in 2020 our Board of Trustees decided to ask whānau for a flat donation of $150 per child, to cover all curriculum-based trips and activities e.g. winter sport, swimming lessons, gymnastics, etc. In addition to that, we also request that families contribute to the cost of overnight camps. These are typically held once every second year in Year 5/6 and annually in Year 7/8.
This means that we will ask the following of families:
Reimbursement for any purchases of stationery, uniform, Chch South Intermediate Technology charge, optional activities e.g. after school sports. (These are a charge and not a donation)
$150 donation per child (curriculum-based trips and activities)
Contribution towards overnight camps (usually between $150 and $190)
You can pay in full, in installments, or set up a regular automatic payment which would need to be:
| | | | | | | |
| --- | --- | --- | --- | --- | --- | --- |
| Per Child |   | | | Annual total |   | |
| Weekly |   | $3.00 | | $156.00 | | or $6 per Y5-8 child if you want to pay for most of camp across the year |
| Fortnightly |   | $5.75 | | $149.50 | | or $10-$12 per Y5-8 child if you want to pay for most of camp across the year |
| Monthly |   | $12.50 | | $150.00 | | or $25 per Y5-8 child if you want to pay for most of camp across the year |
To set up an automatic payment, please copy the school's bank account number:
12-3148-0131641-00 into your internet banking and use your child's name as the reference.
Please set up a separate payment for each child.
To see your current statement, log onto HERO and click on Finance
(Click here if you haven't yet set up HERO on your phone, and download the app)
If you need more detailed information on how to log in, click here.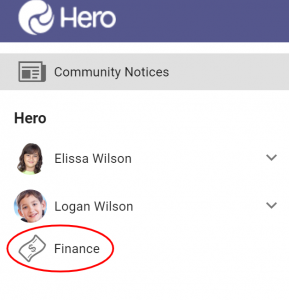 Budgeting for $150 per camp is a good guide. More detailed cost information will be sent out closer to the time of the camp.
We can only offer the rich and interesting curriculum options that we do with your financial contribution. Thank you all for continuing to support the education of our tamariki.
Beckenham Te Kura o Pūroto Board of Trustees
---
Claiming back 33% of your School Donations and Contributions from the IRD
A reminder that via the IRD you may be eligible to claim back 33.33 cents for every dollar you donate to the school. This includes both school donations and contributions towards camps.
On the main IRD website https://www.ird.govt.nz/ you can search 'submit a donation receipt' to find out more.
You are now able to produce your own Tax Donation Receipt from your Hero Login, from the tax year ending 31st March 2022.
You will need to do this by signing in through your browser, not in the app.
Please follow this link for instructions. Your receipt will be downloaded to your device for you to print or attach to your online IRD donation claim.
For receipts for previous years, you will still need to contact Rachel Higginson by emailing accounts@beckenham.school.nz to request a tax receipt.
There is a limit of 4 tax years for claiming so this means you are currently able to claim for:
2018 tax year (ending 31 March 2019)
2019 tax year (ending 31 March 2020)
2020 tax year (ending 31 March 2021)
2021 tax year (ending 31 March 2022)
If you make payments towards this year's donation before 31st March it will appear on your Donation receipt for the current financial year.
If you have any other queries please contact accounts@beckenham.school.nz or phone the office on 337 1404.